Countdown to Reservations End Date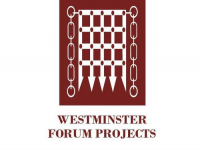 Event Details
Starts on:
19/10/2022 08:30 AM
Ends on:
19/10/2022 12:55 PM
Description
This online conference will focus on the next steps for qualifications at level 2 and below.
It will be an opportunity to discuss the way forward for streamlining and simplifying qualifications at levels 1, 2 and below, and the implications for maintaining pupil attainment - as the Government considers its response to the consultation on the options on offer.
Delegates will assess the proposed changes and the prospects for delivering the policy ambition of a system that offers:
• clear choices for prospective students
• qualifications with a distinct purpose
• high quality
• clear post-qualification progression routes.
The discussion takes place in the context of the results of the 2022 exam season at level 2 and below, with over 75% of students achieving grade 4 or above in English in Maths.
Overall, areas of discussion include:
• regulation - priorities for qualification at levels 1, 2 and below - supporting the instilment of quality and improvement in standards
• design - the future shape of qualifications post-consultation - achieving quality and standards goals - the future approval process and concerns over possible exclusion of smaller qualifications
• choice - providing engaging options and qualifications with distinct purpose
• careers guidance - the proposed simplified system and its potential impact - raising awareness - providing clarity for students on the qualifications available to them
• progression - future pathways post-qualification - level 3 and beyond - employment or apprenticeship
• employment - alignment of qualifications with labour market needs - the developing skills landscape - upskilling and mature learners - future role of employers and encouraging their collaboration
• implementation - continuity of provision for students already studying - ensuring that providers are not overwhelmed as post COVID-19 recovery continues and with reform at level 3.
Delegates will hear a keynote session on policy priorities moving forward with Helen Kemplay, Joint Head of the Post-16 Qualification Review Unit, Department for Education; and further contributions from Jane Hickie, Chief Executive, Association of Employment and Learning Providers; Naomi Phillips, Deputy CEO, Learning and Work Institute; and a senior speaker confirmed from Ofqual.
The conference will be an opportunity for stakeholders to consider the issues alongside key policy officials who are due to attend from the DfE; DIT; IfATE; Social Mobility Commission; and Tertiary Education Reform.