Countdown to Reservations End Date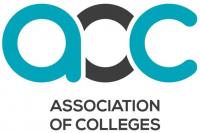 Event Details
Starts on:
05/10/2022 09:30 AM
Ends on:
06/10/2022 01:00 PM
Description
This two day online conference will bring together HR professionals to share and discuss the key challenges facing the FE sector. Delegates will have the opportunity to hear key legal updates and learn valuable insights from college case studies.
The conference will explore themes around recruitment, wellbeing, inclusion and diversity and will provide an opportunity for delegates to have that all-important time away from the day job to reflect, look ahead to the future and leave inspired.
Benefits of attending include:
• Hear from Susan Clews, CEO at Acas, who will discuss why good workplaces matter, future workplace trends and causes of conflict and how Acas can support ongoing positive conversations, not just when things go wrong.
• Learn from other colleges, discover how they are tackling succession planning and onboarding and hear their perspective on recent Ofsted inspections.
• Discover ways to develop financial wellbeing in the workplace.
• Gain an understanding of the key legal changes from the last year and any upcoming cases and legislation that will affect the FE sector.
Part 1 - Wednesday 5 October, 09:30 - 13:00
Part 2 - Thursday 6 October, 09:30 - 12:45