Countdown to Reservations End Date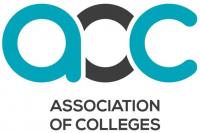 Event Details
Starts on:
04/10/2022 11:30 AM
Ends on:
04/10/2022 12:30 PM
Description
Join Dr Louise Karwowski, Director of Education at Cognassist, as she shares powerful initial research from Cognassist on accurately predicting learner drop out within their clients' cohorts across Levels 1 to 7. While this pilot research is unpublished, Cognassist are currently working with academic partners to expand and publish this work. Much of the research comes from the apprenticeship sector, but has important implications for other provision at these levels.
There are a number of learners who do not self-disclose or have an Education, Health and Care Plan (EHCP). Mencap's Accessible Apprenticeships Report found that 96% of apprenticeship employers and providers agree that people with learning difficulties or disabilities should qualify for adjusted minimum standards based on a cognitive assessment, rather than relying on EHCPs.
We'll look at cognitive assessment and other practical tools, which can help you identify and support learners over the age of 16 with cognitive learning needs, especially learners without an EHCP, who may have hidden learning needs and are, therefore, at greater risk of dropping out without support.
Louise will share insights into the steps providers can take to build a proactive approach to improving learner support. From initial assessment to end-point assessment, you can take a look at tools, processes and adjustments that can provide a more neuro-inclusive and quality-focused experience for your learners.