Countdown to Reservations End Date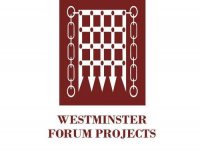 Event Details
Starts on:
23/11/2022 08:30 AM
Ends on:
23/11/2022 12:55 PM
Description
This online conference will examine the next steps for the exam system in England, including the role of digital assessment moving forward.
It follows GCSE and A Level results day 2022, after the return of in-person summer exams for the first time since the pandemic began. It also comes after Ofqual's announcement of a new three-year plan to introduce the use of innovative technology in exams in English schools and to support the reintroduction of exam-based assessment in 2022.
It will be a timely opportunity for delegates to discuss the future direction for England's assessment system - including learning from best practice, implementing reasonable adjustments, and addressing invigilator shortages - and priorities for government policy with new political leadership in place.
Sessions also look at the future use of technology and the effectiveness of digital assessment methods in qualifications, including the role of assistive technology and strategies for boosting accessibility and flexibility of remote exams and invigilation.
Overall, areas for discussion include:
• post-pandemic recovery - lessons from the 2022 summer series - remote examinations - implementation of effective access arrangements
• re-shaping England's system - the return to exam-based assessment - restoring quality and standards post-pandemic - addressing invigilator shortages - best practice for in-person exams
• supporting students through exams - fairness, transparency, and flexibility - the appeal process - care for mental health - support for disadvantaged students
• digital assessment - ensuring effective and fair assessment - strategies for introducing adaptive testing and remote invigilation - equipping schools with assistive technology
• the future for qualifications - policy and strategy for the long term.
Keynote sessions will be with Ian Morgan, Chair, Joint Council for Qualifications; and, Chief Executive, WJEC; Mary Curnock Cook, Chair, Pearson Education; and former Chief Executive, UCAS; Colin Hughes, Chief Executive, AQA; Rachel Sylvester, Chair, The Times Education Commission; and Ian Castledine, Head of Propositions for Assessment, RM. The chair is Rt Hon Lord Baker of Dorking.