Countdown to Reservations End Date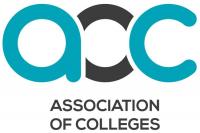 Event Details
Starts on:
22/11/2022 03:00 PM
Ends on:
22/11/2022 05:00 PM
Description
AoC are delivering 10 Regional Governor Inductions for new Governors.
The Regional Governor Inductions and Conferences Programme 2022/23 is delivered by the Association of Colleges (AoC), commissioned by the Education and Training Foundation on behalf of the Department for Education.
This online induction is specifically for new Governors in the Midlands/East.
The Regional Governor Inductions aim to help support new college governors gain a better understand of their role and the further education sector. The programme is suited to new college governors or governors that have been in their role for less than 12 months.