Countdown to Reservations End Date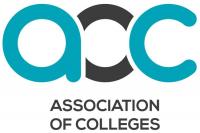 Event Details
Starts on:
22/11/2022 09:30 AM
Ends on:
22/11/2022 04:00 PM
Location:
Central London, UK
Description
This one day in-person event is for members of Senior Management Teams involved at strategic level in planning for delivery of their T Level Transition Programme.
This event will support attendees to develop a strategic vision and plan for your T Level Transition Programmes (TLTP) and identify strategies to assess the effectiveness of your programme delivery.
Intended outcomes include:
• Understand what constitutes a TLTP and how to develop a strategic and top-level plan for delivery of TLTP for progression to T Level
• Understand what constitutes, and how to develop, a plan for operational staff with clear rationale and long /medium /short term aims and why.
• To develop strategies for external stakeholder involvement for planning and delivery across each component of the T Level/TLTP programme.
• To identify potential risks and issues to overcome in delivering the TLTP.
• To plan a clear strategy that prepares learners for the rigors of level 3 learning and assessment.
• To access a network of strategic leaders to support each other in implementing T Level/TLTP in their institution.