Countdown to Reservations End Date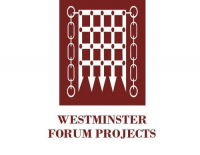 Event Details
Starts on:
10/01/2023 08:30 AM
Ends on:
10/01/2023 12:55 PM
Description
This online conference will examine the latest issues and priorities for tackling drug use in higher education.
It is timed to follow the release of the first phase report from the Universities UK taskforce, led by Professor Nic Beech, a keynote speaker at this conference. It will be a timely opportunity to discuss the report's findings, key issues, and suggested next steps.
Delegates will assess the latest research on the trends and characteristics of drug use in higher education, along with the role of drugs within student life, and the drivers of supply and demand. There will also be discussion on the priorities for further research and the ways in which HEIs can gain a better understanding of their own drugs landscape.
Areas for discussion will include:
• the drugs landscape in UK universities: supply and demand - student culture and pressures - vulnerable groups - local issues and patterns
• drug policies and harm reduction strategies: whole university approaches - co-production - implementation - disciplinary procedures - building trust - support services - accommodation policies
• universities in the context of UK-wide drug use: impact on students - the role of HEIs - priorities for research - developing a system for prevention, early intervention, treatment, and recovery
• creating local and regional partnerships to tackle drug harms: supply disruption - developing multi-agency working and coordinated approaches.
Keynote sessions will be with Professor Nic Beech, Vice-Chancellor, Middlesex University London; and Chair, Drug-Use Taskforce, Universities UK; Professor Dame Carol Black, Lead, Independent Review of Drugs (2019-2021); and John de Pury, Assistant Director of Policy, Universities UK.