Countdown to Reservations End Date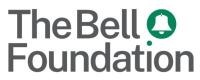 Event Details
Starts on:
18/01/2023 04:00 PM
Ends on:
18/01/2023 05:00 PM
Description
Nearly half of all teachers in England will be working with pupils from diverse backgrounds, and superdiversity in schools is becoming the norm. Ensuring that student teachers are prepared to meet the needs of pupils who speak English as an Additional Language (EAL) as part of their initial teacher education is essential, due to the scale of this challenge, and the need to ensure that their teaching practices are fully reflective of diversity, equity and inclusion.
Following on from Modules 1 and 2, The Bell Foundation has recently launched a third and final evidence-informed, free to download EAL module for ITT providers with a focus on preparing student teachers to approach assessment for learners who use English as an additional language. The module considers the importance of assessing the proficiency in English of EAL learners, and then goes on to explore practical strategies for assessing: proficiency in English, curriculum knowledge and home language. Like Modules 1 and 2, this module has been carefully designed to allow ITT providers to run the training session themselves.
This webinar will introduce ITT providers to the Module and provide clear guidance on how the materials might be used.
This webinar will explore:
• Why we have developed a third ITE module on EAL
• What is the new ITE module (Assessment)
• Design features of the new module
• Suggestions for how it might be used.