Countdown to Reservations End Date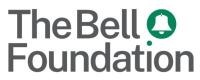 Event Details
Starts on:
11/01/2023 09:00 AM
Ends on:
11/01/2023 10:00 AM
Description
This practical online course aims to equip and enable international school staff to embed effective practices for assessing the English language proficiency of pupils who use English as an Additional Language (EAL) in order to inform targeted in-class support, leading to improved learning and educational outcomes for these pupils. The course introduces practitioners to The Bell Foundation's award-winning EAL Assessment Framework for Schools and provides specialist guidance on using the Framework in a pragmatic and realistic way that can work alongside existing assessment systems.
This three-module course is designed to work around the busy schedules of professionals in schools. With five hours of online study over a four-week period, the course enables participants to work at a manageable pace with plenty of time to process course content and apply relevant insights to their contexts. The course is designed to be highly interactive and collaborative, with opportunities to work with other course participants, course tutors and course material. Module two consists of a live webinar where participants will have the opportunity to ask questions and learn from and with each other in real time.
A certificate will be awarded for successful completion of the course.
Course dates: 11 January – 8 February 2023
Module One (Week 1-2):
• Introductions, access and orientation.
• Comparing contexts – learners using EAL in different settings and current research.
• The Bell Foundation's EAL Assessment Framework for Schools.
• Putting the Framework into practice:
◦ Assessing speaking and listening.
◦ Assessing reading and viewing.
Module Two (Week 2): Live interactive webinar with the course tutors (time commitment 1 hour):
• Primary: Wednesday 18 January, 12:30pm UK time (UTC +0).
• Secondary: Thursday 19 January, 9:30am UK time (UTC +0).
Module Three (Weeks 3-4) (time commitment minimum 2 hours):
• Final project.
• Course round-up and reflections.