Countdown to Reservations End Date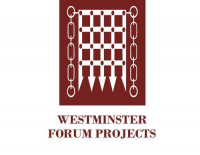 Event Details
Starts on:
06/03/2023 08:30 AM
Ends on:
06/03/2023 12:55 PM
Description
This online conference will examine the next steps for protecting children's online safety and improving their media literacy.
Key stakeholders and policymakers will discuss priorities for legislation with the Online Safety Bill as it progresses through Parliament, with provisions to place a legal duty on online platforms to protect young people from harmful materials, and strengthen online regulation.
The conference will be a timely opportunity to discuss progress and next steps for supporting and empowering children in the digital world in the context of the Online Media Literacy Strategy and its ongoing Year 2 Action Plan, alongside the launch of the Media Literacy Programme Fund.
Delegates will consider the next steps for integrating media literacy education into the school curriculum at both primary and secondary levels, and assess the levels of appropriate funding and teacher training initiatives required to achieve this.
Further sessions focus on tackling harms and misinformation faced by children online, and the future role of cross-sector co-ordination in tackling these issues, with Parliamentarians recommending the introduction of a Media Literacy Education Bill, as well as a designated Media Literacy Lead in all educational establishments.
Overall, areas for discussion will include:
• the Online Safety Bill: progress and priorities - implications for children and their safety, families, schools and teachers, regulators, and for businesses providing online connectivity and content
• media literacy: its place in the curriculum - priorities and practicalities for embedding the teaching of media literacy in schools - assessing teaching methods - effective implementation
• duty of care: responsibilities of content providers and social media and online platforms - age verification and taking down content - implementation, enforcement and sanctions
• protecting children: educating children on online safety and the importance of reporting online harms - addressing the impact of misinformation and online harms - tackling online child abuse
• the schools workforce: implementing effective teaching methods - providing teachers with the knowledge and tools to improve media literacy - recognising children who may be at risk
• parents and carers - their role in protecting children's online safety and helping with media literacy education - priorities for engagement and support - care for vulnerable users
• accessibility and inclusion: addressing the digital divide - assessing children's differing online experiences - ensuring media literacy for disadvantaged young people and those with special needs.
Keynote sessions will be from Anwen Page, Children's Media Literacy Project Director, Ofcom; Alison Preston, Head of Making Sense of Media, Ofcom; Carolyn Bunting, CEO, Internet Matters; Ken Corish, Online Safety Director, South West Grid for Learning; and Vicki Shotbolt, Founder and CEO, Parent Zone.