Countdown to Reservations End Date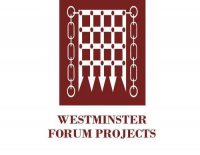 Event Details
Starts on:
23/03/2023 08:30 AM
Ends on:
23/03/2023 12:55 PM
Description
This online conference will focus on the future for child protection services in England.
It is bringing together key stakeholders and policy officials to examine next steps following practice recommendations made in national reviews including the National Child Safeguarding Practice Review, the Independent Review of Children's Social Care, and the Independent Inquiry into Child Sexual Abuse.
Delegates will assess what will be needed for review recommendations to be effectively implemented, including support to ensure that there is sufficient system capacity and funding in place - as well as the way forward for strengthening multi-agency working, and priorities for Local Safeguarding Partnerships in co-ordinating a joined-up approach to child protection.
It comes with:
• the Secretary of State's commitment to publish a detailed response and implementation strategy early in 2023 for children's social care following the national review
• the formation of a National Implementation Board, which will advise on government reforms to children's social care.
Overall, sessions in the agenda will focus on:
• the future for child protection in England: the way forward for implementing review recommendations - the role of the National Implementation Board - priorities for improving practice
• coordinating local and national priorities: system funding and capacity - embedding evidence-based frameworks - instilling quality and standards - effective management and leadership
• supporting children and families: implementing a trauma-informed response - assessing individual needs and outcomes - involving and responding to the voices of children and young people
• workforce recruitment and retention: priorities for early career support, and providing CPD and opportunities for specialism - addressing secondary trauma and caseload burden on staff
• multi-agency working: implementing appropriate communication channels for local partners - co-ordinating interventions - best practice in data sharing
• review implementation: Multi-Agency Child Protection Units in all local authorities - National Multi-Agency Practice Standards - use of technology to enhance data sharing.
Keynote addresses will be from: Dr Peter Sidebotham, Emeritus Professor of Child Health, Warwick Medical School; and Member, Child Safeguarding Practice Review Panel; and Dave Callow, Chair, Social Workers Union.