Countdown to Reservations End Date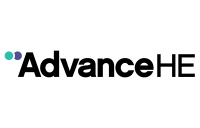 Event Details
Starts on:
26/01/2023 09:30 AM
Ends on:
26/01/2023 04:30 PM
Description
The active participation of students in co-creating their learning experience can add value and insights to the student experience for staff, students and institutions, however authentic and inclusive co-creation is challenging. In this in-person symposium we want to critically explore the role of all students as co-creators across all areas of their university experience. We invited students to identify the themes they considered important to discuss at the symposium to model co-creation and to hear this authentic critical voice.
Based on these suggestions the themes of the symposium will include the integration of co-creation as a continuous process within the student experience, with a particular focus on:
• Co-creation of principles, visions, policies, processes and systems at institutional, departmental or programme level.
• Co-creation to address structural or institutional biases and inclusion of underrepresented groups.
• Co-creation in academic governance and developing strategic policy.
• The benefits of co-creation for students, staff or institutions.
The four students who submitted themes for the symposium have been invited to join the plenary session for a critical reflection on the challenges of co-creation.
The aims of this symposium are to:
• provide an open and supportive environment within which to share and discuss contemporary practice and initiatives in teaching and learning; and
• provide evidence-informed examples and ideas for university staff and students to address current challenges in higher education.