Countdown to Reservations End Date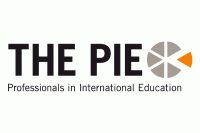 Event Details
Starts on:
28/03/2023 09:00 AM
Ends on:
29/03/2023 05:00 PM
Location:
Central London, UK
Description
This two day in-person event will enable you to build your knowledge and network with organisations across Europe.
An intimate event of 500 people, where you can network in a manageable way to get maximum value out of the connections you make. Return to your desk armed with new resources and contacts, and enough energy to be able to follow up on them straight away.
The PIE Live is a physical realisation of The PIE's sector expertise and global community - we are a leading, independent, global media platform for the international education industry. We bring a unique mix of industry professionals together, spanning higher ed, vocational training, student counselling and advising, ed tech and service providers.
Our sessions are dynamic and engaging - max session length 45 mins, max 30 mins panel discussions before we take audience questions via the Slido app. The expo area is central to the event layout, to ensure exhibitors, delegates and speakers have multiple opportunities to meet and chat in a relaxed environment.
The PIE Live Europe will feature a staple of all our events - our Student Roundtable - where locally based international students talk freely to delegates about their experiences. We develop the debate about future trends and challenges ahead, and will be showcasing the amazing work being done by the sector.
Programme highlights include:
• International student recruitment
• How to achieve diversity, equity and inclusion in International
• Working successfully offshore
• Marketing to Gen Z & Gen Alpha
• Europe
• The student voice
• Professional development.