Countdown to Reservations End Date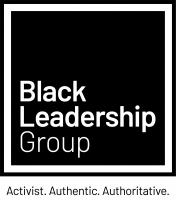 Event Details
Starts on:
21/03/2023 09:00 AM
Ends on:
21/03/2023 04:00 PM
Description
Why does racism persist? Where are we now? What can I do? Where do we start? What's our next step?
Through a mixture of fresh perspectives, showcasing and provocations, this online action-focused conference will:
• Demonstrate the on-going, urgent, imperative to dismantle structural and systemic racism whilst simultaneously making the most of an ethnically diverse Britain
• Showcase the work of individual, national, regional, sectoral, organisational Anti-racist pathfinders and way-makers
• Provide opportunities to examine and reflect on innovative and sustainable Anti-racism practice
• Include collaborative learning sessions for participants to contribute to and influence the debate, and to identify individual next steps and opportunities for collective action
• Celebrate the emergence of powerful, professional Anti-racist communities across the UK.
Sponsored by Jisc, the conference will conclude with the launch of the Institute of Black Leadership, a charitable incorporated organisation (CIO).
The event is suitable for all levels of leadership in the F/HE system, schools, voluntary/community, public and private sector and will be of special interest to decision-makers, thought leaders and all who have an interest in creating and sustaining an Anti-racist society.
BLG uses *'Black' as an inclusive definition for people from ethnically diverse backgrounds who share a lived experience of the effects of racism.