Countdown to Reservations End Date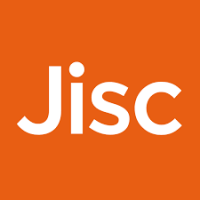 Event Details
Starts on:
07/03/2023 09:00 AM
Ends on:
08/03/2023 05:00 PM
Description
This annual two day in-person event will celebrate digital transformation in learning, teaching and research.
The event will deliver more than 50 sessions, eight keynote speeches and over 25 hours of online event content including panel discussions, workshops and immersive sessions focused on this year's theme: Hello Innovator.
Digifest 2023's programme will explore:
• Learning, teaching and resources: creating the tools to deliver rich, forward-thinking content to inspire your learners in your day-to-day job – and beyond.
• Research: from methods to management, putting researchers at the heart of the conversation to develop new ideas and insights for the challenges ahead
• Leadership and culture: how to create a culture of innovation at your organisation and prepare the way for ground-breaking, meaningful change.
This event is open to those looking to bring back inspiration, insight, and innovation to their workplace, including:
• Leaders, managers and practitioners in higher education (HE), further education (FE) and research looking to develop their digital strategies and approaches
• Middle and senior managers across HE, FE and research and from other educational institutions
• Those who are leading change from within, or working across, a university, research, college, or skills organisation
• Those in a managerial capacity across many demographics including libraries, business support, curriculum areas and academic departments.