Countdown to Reservations End Date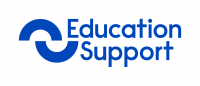 Event Details
Starts on:
01/03/2023 12:30 PM
Ends on:
01/03/2023 03:30 PM
Description
The cost of living crisis is causing financial worries for many people. Sorting out money issues can be overwhelming, especially when many factors can feel out of your control.
This online interactive event will give you new perspectives to consider around financial wellbeing; encouraging you to explore your attitudes, beliefs, behaviours and habits around money.
Through this session delegates will be given practical tips in response to the rising cost of living helping you to understand and improve financial wellbeing by taking you on a deeper dive into the five areas of money management.
The masterclass will cover:
• The rising cost of living and how to understand and improve your financial wellbeing in four simple steps
• Basic money management and financial health in 2023
• Five steps to investing for your future and making your money work harder.
By improving financial wellbeing you can improve your mental health and feel happier and healthier in all aspects of your life.
This masterclass is open to all education staff in Wales.