Countdown to Reservations End Date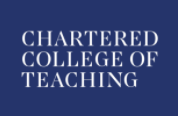 Event Details
Starts on:
01/03/2023 04:15 PM
Ends on:
01/03/2023 05:00 PM
Description
The Chartered College of Teaching and the National Association for Special Educational Needs (nasen) are delighted to announce a roundtable discussion with Professor Dame Alison Peacock and Annamarie Hassall MBE.
Teaching assistants (TAs) play a significant role in the teaching profession, supporting SEND and also influence pupil outcomes. Join us for this online session, as we bring together TAs from various settings and highlight support systems, and resources that may be used to enhance both professional and personal development.
Panelists will include Alex Grady (Head of Education and Whole School SEND, nasen), Aimee Durning MBE (Director of Inclusion & Community, The University of Cambridge Primary School) and Beth Greville-Giddings.
Presenters include:
• Professor Dame Alison Peacock DBE DL DLitt, Chief Executive Officer, Chartered College of Teaching
• Annamarie Hassall MBE, Chief Executive of nasen
• Alex Grady, Head of Whole School SEND.
Participants will have an opportunity to participate in a live discussion and raise questions.
This event is open to all and will be of particular value to teaching support staff.