Countdown to Reservations End Date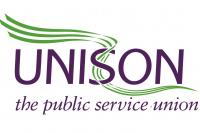 Event Details
Starts on:
10/03/2023 08:00 AM
Ends on:
10/03/2023 05:00 PM
Description
#TECHOGNITION is a national celebration of technical support staff, recognising the importance of their essential roles in school and college education.
Over the last decade there have been several national surveys which have had one significant outcome - that school leaders, the government and the wider public do not fully understand the role of technical staff in schools and do not fully recognise their important contribution to education.
Without recognition and a full understanding of the role by school leaders, the issues surrounding the poor pay and conditions that many technicians work under cannot be suitably addressed.
With this in mind, Preproom.org in conjunction with UNISON, Technical Champions, Philip Harris and SLS Select Education bring you the sixth annual #TECHOGNITION event.
This one day online event will celebrate the work of school and FE college technicians with the aim of publicly showcasing their vast range of skills and the variety of tasks that these jobs entail.
During the event we encourage technical staff in UK schools and colleges to upload photos of themselves or their colleagues performing any one of the vast and varied jobs they do to this website (the upload form will appear on the day of the event) and to social media alongside the hashtag #TECHOGNITION
There will be great prizes to be won throughout the event for some of those taking part.
Technicians are highly skilled, very experienced and essential members of school and FE college staff whose value is often not fully appreciated. Together we can raise the profile of this essential role.