Countdown to Reservations End Date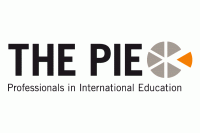 Event Details
Starts on:
21/03/2023 04:00 PM
Ends on:
21/03/2023 05:00 PM
Description
It's true to say that international education has seen significant swings in enrolment trends in recent years. Geopolitical events continue to dominate our lives and as leaders in the sector, we often find ourselves having to react from one crisis to the next. From temporary halts to student mobility to exponential increases in demand - universities must somehow work within their own staffing and resource constraints to react quickly to fluctuations in international student activity.
In this webinar, we will be discussing the varying perspectives and pressure points of balancing changes in student enrolment flows for the long term - including in times of growth and decline. Hear from our panel of experts including representatives from various institutions on their solutions for planning ahead and moving forward. The role of public-private partnerships and internal operations will be discussed as we decide how to turn reactive work into proactive strategy no matter what lies ahead in global affairs.
Register your place today for this live webinar in partnership with Leap Finance, and bring your perspectives to our panel. There's never been a better time to join the conversation!
Panelists:
• Simona Campbell, Vice President, University Relations, Leap
• Dr. Johna McClendon, Director of International Admissions & Student Services, University of Houston Clear Lake
• Stene Verhulst, EdD - Director of International Enrollment, Colorado State University
• Chair - Nicholas Cuthbert, Director of Research and Insight, The PIE.