Countdown to Reservations End Date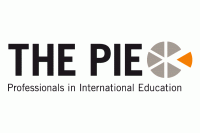 Event Details
Starts on:
22/03/2023 02:00 PM
Ends on:
22/03/2023 03:00 PM
Description
Demonstrating the value of your programmes is an absolute must to recruit students. But "value" is an individual appreciation, and that's why shifting from programme-centric to person-centric marketing is essential to sustain the growth of your programmes.
Together with Julio Villalobos, Education Industry Strategic Advisor at Salesforce, Sophie Hogan will discuss what person-centric marketing is, how to build such a strategy, and what are the implied parameters to roll it out successfully. From emerging trends to innovative technologies and real-world stories from the sector, this live webinar will help you identify best practices and opportunities to hone your student marketing and build lifelong relationships with international students from anywhere.
Panelists:
• Julio Villalobos -Director, Education Industry Strategic Advisor - Salesforce
• Sophie Hogan -Digital Journalist - The PIE - Chair.