Countdown to Reservations End Date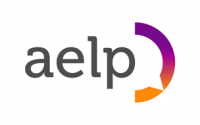 Event Details
Starts on:
12/09/2023 10:00 AM
Ends on:
12/09/2023 11:30 AM
Description
This interactive webinar will help teachers and trainers delivering lessons in a wide range of post-16 settings to plan and implement their session plans in such a way as to maximise the impact on learners and on their learning.
Whilst it is hypothetically the case that one can deliver a great lesson without any evidence of good planning beforehand, this is rarely achievable for the vast majority of teachers or trainers.
This webinar will start by examining the characteristics of great sessions, before considering the factors that lead to the most effective teaching and learning from an Ofsted inspector's perspective and experience.
We will then consider common barriers to the effective use of teaching and learning strategies that have been seen by Ofsted, and some Ofsted myths about teaching and learning which contribute to some common errors that have been found in session plans.
Lastly, we will discuss some of the key principles for good lesson planning and design.