Countdown to Reservations End Date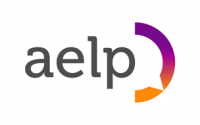 Event Details
Starts on:
07/09/2023 09:30 AM
Ends on:
07/09/2023 12:30 PM
Description
Do you have topics that your students or trainees find challenging? This virtual workshop will support you to find solutions to these issues and help them to progress.
The 3-step approach has brought about improvement in classrooms and workshops across the country.
The approach, originating from Practitioner Action Research, whereby teachers investigate their own teaching to bring about change is gaining traction in the post-16 sector, however reports published recently urges the sector to do more.
The workshop will comprise sharing of information, discussion groups in breakout rooms, group exercises in breakout rooms and completion of personal action plans to implement at work.