Countdown to Reservations End Date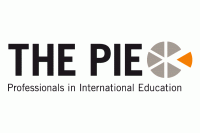 Event Details
Starts on:
07/09/2023 02:00 PM
Ends on:
07/09/2023 03:00 PM
Description
For this webinar we will be joined by Fanshawe College Canada and three finalists from the 'Employability international impact award' category of this year's The PIEoneer awards. We will explore how we can advance career prospects for students across borders, how we can help returning students find opportunities in their home countries and how they can navigate post-study work rights. The panellists will also uncover how globally-minded graduates are developed and how to prepare them for the jobs of tomorrow.
Hosted by Helen Packer, Senior Reporter and Digital Strategist, The PIE, speakers will include:
• Saurabh Malhotra, Director, International Recruitment & Market Development, Fanshawe College
• Sharala Axyrd, Founder and CEO, The Center of Applied Data Science
• Emma Tarrant Tayou, Director, Graduate Guidance Group
• Ann Hawkings, University Employability and Placements, Senior Consultant, Twin Group.