Countdown to Reservations End Date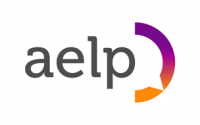 Event Details
Starts on:
12/09/2023 09:30 AM
Ends on:
12/09/2023 12:30 PM
Description
This virtual workshop will introduce providers to the rationale and detail of the new 2023 matrix Standards and changes to these made compared to the previous standards.
The session aims to allow providers to develop a deeper understanding of the matrix Standards accreditation and re-accreditation processes and how to plan and prepare.
Providers will be able to apply the stages of the matrix Standards to their quality arrangement and hear about practical approaches and strategies to embed into daily operational processes and practice, aligned to the EIF inspection requirements.