Countdown to Reservations End Date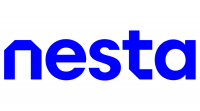 Event Details
Starts on:
28/09/2023 12:00 PM
Ends on:
28/09/2023 01:00 PM
Description
In Wales, more children are obese by the time they start primary school than in any other part of the UK. Bringing down obesity levels is essential to ensure that the next generation doesn't live with long-term preventable health conditions.
We need to make sure that healthy school food is accessible and appealing: food eaten in school is an important part of children's diets, making up 17% of all meals and snacks eaten by primary school children.
The recent announcement of universal free school meals by the Welsh Government provides a ripe opportunity to improve the diets of young children, with 196,000 additional children eligible for free school meals. But how can we ensure children and families take up the free school meal offer and eat healthy and nutritious meals during their school day?
With 25 years working in advertising and marketing, Dan Parker knows how to connect consumers to choices. Dan is the CEO of Veg Power, a not-for-profit organisation which inspires kids to eat more vegetables and is best known for the multi-award winning Eat Them to Defeat Them campaign. Now in its fifth year, the campaign reaches 46 million people and the primary schools of 1,000,000 pupils with 59% of parents and kids saying they ate more vegetables as a result.
Dan joins Nesta's healthy life Mission Manager Jonathan Bone for this free online event to explore how we can engage with schools and parents to improve how young people eat and reduce rates of childhood obesity.
This event is for anyone interested in the solution to child obesity, whether you work with children, are a parent, or work in policy, local or national government, education or an organisation working for young people.
Jonathan and Dan will explore how we can get more children eating healthy food through tried-and-tested interventions and how we can scale different approaches across the UK.