Countdown to Reservations End Date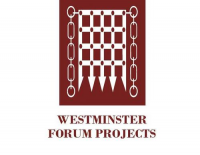 Event Details
Starts on:
04/12/2018 08:30 AM
Ends on:
04/12/2018 01:00 PM
Location:
Sixty One Whitehall, London SW1A 2ET
Description
This one day seminar will consider the further steps that can be taken by policymakers, education providers and employers to improve England's technical education offering at Level 4 and 5.
Delegates will assess how qualifications at this level should be reformed as Government conducts a review into higher technical education, which is focusing on ensuring that higher technical qualifications meet the needs of learners and employers - looking at the range of qualifications offered, and simplifying the routes into them and onward progression.
The seminar also takes place in the context of reforms to Level 3 technical qualifications through the introduction of T Levels, and with the Review of Post-18 Education and Funding interim report expected to be published early next year which includes a focus on how to support young people when making choices between academic, vocational and technical education at 18.
Those attending will discuss the changing regulatory landscape in supporting the growth of technical routes available to students following the creation of the OfS, and as the IfA takes on responsibility for technical education.
Further sessions consider the delivery of STEM subjects and lessons learnt from the ongoing process of establishing Institutes of Technology (IoTs) to develop skills in areas such as advanced manufacturing, infrastructure and digital, with Government expected to announce the outcome of its competition to establish IoTs in March 2019.