Countdown to Reservations End Date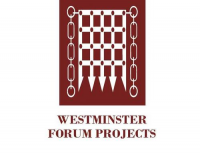 Event Details
Starts on:
05/12/2018 08:30 AM
Ends on:
05/12/2018 01:00 PM
Location:
15Hatfields, Chadwick Court, London SE1 8DJ
Description
This one day seminar will examine key challenges for the independent school sector in England - looking at partnerships with the state sector, the sector's position post-Brexit and independent school standards, as the Government consults on new advice and enforcement action.

It follows the Government's recent response to its Schools that work for everyone consultation, which called for more independent schools to sponsor academies and enter into sustainable partnerships with state schools in curriculum design, teaching and leadership.

Delegates will discuss how the practical challenges for establishing these partnerships might be addressed, and what more might be done to encourage the sharing of best practice between the sectors, as encouraged by the Government.

Attendees will also consider strategies for ensuring that British independent schools retain their competitive position post-Brexit - looking at how best to improve the international student experience and offer employment packages that continue to attract talented European teachers.

Further sessions examine the opportunities for establishing campuses overseas, as the Government seeks to increase the value of UK education exports - looking at the challenges maintaining quality, promoting and protecting the school brand, and recruiting and retaining high-quality teachers and school leaders.

The seminar will also follow the Government's consultation on Operating the independent school regulatory system, and will be an opportunity to examine how independent schools can continue to maintain high standards in the quality of education; the spiritual, moral, social and cultural development of pupils; and student welfare and safety.