Countdown to Reservations End Date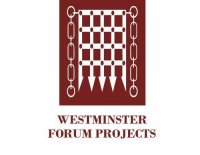 Event Details
Starts on:
06/12/2018 08:30 AM
Ends on:
06/12/2018 01:00 PM
Location:
Glaziers Hall, 9 Montague Close, London SE1 9DD
Description
This one day seminar will consider next steps for special educational needs and disabilities (SEND) policy - focusing on:
• The reform process so far
• Local SEND provision and the progress to EHCs
• The future of high needs funding
• The inspection framework
• Opportunities for improving multi-agency collaboration.
It is bringing together policymakers and stakeholders to share experience and views on the future of SEND provision, with government reviewing the reform process so far.
The discussion will be informed by the transition to Education, Health and Care (EHC) plans, amidst concerns over delays and differences in the quality of the plans across different parts of the country.

The seminar will also be an opportunity to discuss key themes emerging from the Education Select Committee's SEND inquiry, and to assess what more might be done to address concerns from teaching unions and local authorities around the level and distribution of high needs funding, with the introduction of the national funding formula and changes to high needs funding from this month.

Attendees will also consider the progress of the joint Ofsted-Care Quality Commission (CQC) inspections, as well as the potential impact of the introduction of pre-key stage standards and the challenges for improving the transition to the national curriculum, following the completion of the Rochford Review.

Further sessions will examine how best to develop effective multi-agency collaboration between the education, health and social care sectors, and the further steps that might be taken to improve outcomes for SEND pupils - looking at access to further education and employment, and the transition to adult services.