Countdown to Reservations End Date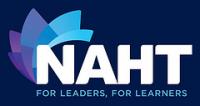 Event Details
Starts on:
08/02/2019 09:00 AM
Ends on:
08/02/2019 03:30 PM
Description
This one day course is designed for anyone who has to appraise colleagues for the first time or is looking to develop their skills.

By understanding the statutory requirements and school processes for consistent implementation within the school, delegates will be able to recognise the link between appraisal and school improvement. The transition from appraisee requires reflection and practise on the key skills required to make this a welcome process which is valued by the individual and the school.

Attendees will leave the day with a clear idea of the appraiser's role and responsibilities, feeling confident and knowledgeable in how to fulfil their role effectively.

Objectives of this course:
• consider how to develop a supportive and developmental approach to the process
• consider how to design individual objectives which reflect the career stage of the teacher
• understand how to link appraisal to pay in a robust and transparent way
• consider how to best to manage the process in order that monitoring is effective
• understand the need for robustness of systems and processes to reduce potential conflict
• develop a personal action plan.