Countdown to Reservations End Date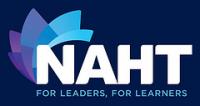 Event Details
Starts on:
13/02/2019 09:00 AM
Ends on:
13/02/2019 03:30 PM
Location:
Central London, UK
Description
With decreasing annual budgets, school leaders now face unprecedented challenges. Many are seeking to improve educational standards, albeit with fewer resources, while ensuring long-term and sustainable financial viability.

This one day course will give delegates the tools to review current operational structures. By analysing internal teaching, learning and support structures, attendees can develop an operational model that is both optimal to present circumstances and also sustainable into the future.

Whether a head teacher, principal, governor or school business leader, participants will:
• learn how to analyse current teaching and support staff structures to identify areas where savings can be made
• have the opportunity to learn about financially efficient school structures and best practice models
• learn how to develop a school re-structure plan to drive through efficiencies and savings that don't compromise teaching and learning
• understand strategies to avoid the common mistakes often made when reviewing teaching and support staff structures
• learn how to lay the best "groundwork" early to ensure any subsequent restructure/redundancies don't get ensnared or derailed by the usual HR issues.