Countdown to Reservations End Date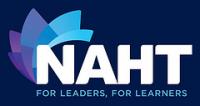 Event Details
Starts on:
24/05/2019 08:05 AM
Ends on:
24/05/2019 04:05 PM
Location:
Etc. Venues Birmingham, Birmingham
Description
This one day CPD event for new and aspiring senior leaders has been formulated by successful and experienced senior leaders from all sectors. It provides sound foundations, so attendees will return to their school equipped to develop and deliver their vision or plan their pathway to headship, as well as prioritise the daily demands of their new role. Delegates will hear insights from practitioners and other experts, gain a picture of the changing educational landscape and consider ways to sustain personal resilience throughout their career.

The conference is suitable for new heads in the first two-years of headship, deputy and assistant heads, those aspiring to leadership and for colleagues from early years, primary, secondary and special schools.

Keynote speakers include:
• Phyllida Hancock - Olivier Mythodrama
• Vic Goddard - Principal, Passmores Academy
• Simon Smith - Head teacher, East Whitby Academy
• Paul Whiteman - NAHT general secretary.

In addition, there will be eight workshops on offer during the day:
• De-mystifying Ofsted's inspection - Philippa Ollerhead
• Dealing with difficult people - Beverley Haywood
• Keeping your balance - How senior leaders can prioritise, manage workload and look after their own well-being - Dr Jill Berry
• Emotional health and well-being - a wholehearted approach - Sharon Gray OBE
• Taking the fear out of finance - Grahame Colclough
• Recruit right, Perform better - Karen Lowe
• Media training for new school leaders - Steven George
• Governance 'Top Trumps' for senior leaders - Su Turner

(There will be an option to choose three workshops to attend when booking)

These sessions will allow attendees to discuss some of the key changes and developments being proposed by government and Ofsted, and what those might mean for them in their role.

This is an ideal opportunity to meet other new and aspiring school leaders and share visions, concerns and aspirations.