Countdown to Reservations End Date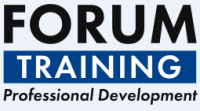 Event Details
Starts on:
07/02/2019 09:00 AM
Ends on:
07/02/2019 04:00 PM
Location:
Holiday Inn Bloomsbury, Coram Street, London WC1N 1HT
Description
With an overhaul to school inspections due in September 2019, this one day conference is perfectly timed to help prepare for the new framework.

Delegates will leave with a greater understanding of the proposed new inspection judgements, alongside learning what it takes to make a school 'outstanding'. Plus there will be plenty of opportunity to discuss challenges and share experiences with other school leaders.

The learning objectives include:
• Ofsted inspections – the essentials for 2019 – gain an insight into the new Common Inspection Framework and how to get prepared for changes on the horizon
• Moving your school from good to outstanding – learn what features in an 'outstanding' curriculum and how middle leaders can drive the improvement you want to see
• Leadership and supporting staff mental health – understand how to best lead and support your staff's mental wellbeing and what practical strategies can be introduced to support an improved work/life balance
• Managing budgets and financial planning – get to grips with the updated National Funding Formula and learn how your school can grow and improve even on a limited budget
• Recruiting and retaining key staff – learn how to build a successful recruitment process, retain your key staff and create a team culture that can effectively respond to staff changes.