Countdown to Reservations End Date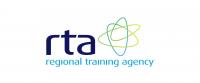 Event Details
Starts on:
24/01/2019 09:00 AM
Ends on:
24/01/2019 04:00 PM
Location:
Central London, UK
Description
Young people are the most affected by self-harm and eating disorders. There could be many reasons why young people are affected, from a change in the environment, change of friends, new pressures or demands of work. These reasons could impact a young person's attitude towards food and eating, which could then develop into a bigger problem.

This one day course will provide delegates with a clear overview of the essential introductory knowledge, skills and strategies to provide up-to-date support within education settings for students with eating disorders and those who self-harm.

The day will focus on:
• How to understand and assess the triggers and risk factors surrounding eating disorders and self-harm
• Successfully managing disclosure and thresholds for referral
• Understanding the mental health issues faced by LGBTQ students
• Strategies to support intervention and prevention within the school
• Listening to young people with mental health issues to understand what really helps
• Dealing effectively with issues of confidentiality and conflicts of interest
• Offering the most effective ongoing support to your students
• Overview of the latest research and best practice relating to eating disorders and self-harm
• Keeping up-to-speed – key ways to access current information.

The course is led by Zoe Dale, a nationally acknowledged Child and Adolescent Mental Health consultant trainer, who has over 25 years' experience of work within CAMHS.