Countdown to Reservations End Date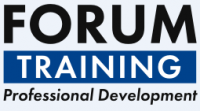 Event Details
Starts on:
09/05/2019 09:00 AM
Ends on:
09/05/2019 03:45 PM
Location:
Central London, UK
Description
Best practice on Pupil Premium spend is continuously changing and the strategies and monitoring tools used are key to being able to use the grant effectively. This not only helps pupils but it is an advantage to the community and the school. Ofsted will judge schools on their Pupil Premium spending and look favourably on displays of well implemented and well-planned spending.
This one day conference will provide delegates with a mixture of expert led sessions and case studies.
Learning objectives include:
• Ofsted and the new framework: Understand the impact of the new framework on pupil premium spend
• Report writing and funding: Develop the administrative side of pupil premium – from publishing strategy to reporting on progress
• Case Study: Hear a case study on 'Balance for pupil Premium students – Pastoral vs. learning needs'
• Raising aspirations with the pupil premium: Learn how to create a whole school ethos for attainment for all, plus advice on working with parents and communities
• How best to spend Pupil Premium and data management: Enhance strategies with expert advice on using data effectively to make evidence-based decisions.