Countdown to Reservations End Date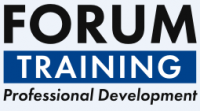 Event Details
Starts on:
07/02/2019 09:00 AM
Ends on:
07/02/2019 03:45 PM
Location:
Holiday Inn Bloomsbury, Coram Street London, WC1N 1HT
Description
Effective pastoral care is vital to the wellbeing of pupils in all schools – especially given the current climate of rising mental health, increasing exclusions and general welfare.
This one day conference will provide delegates with new strategies to ensure students are fully supported in the way they need. Whether that's engaging hard to reach families, understanding the barriers students face, to managing behaviour and attendance. Participants will also come away with new ideas on how to successfully train other members of staff to provide pastoral care.
Learning objectives include:
• Improve mental health and well-being in school – change the conversation about mental health across the school, help build resilience in pupils to develop self-esteem and learn how to look out for signs and symptoms of mental health issues
• Build better relationships with parents and families – learn how to better engage with parents and build relationships with hard-to-reach families, understand how difficult conversations should be conducted to support the development of pupils
• Effectively manage disruptive behaviour and attendance issues – tackle all types of disruptive behaviour effectively and learn what approaches work best for improving behaviour and attendance issues, understand when and how to make referrals and liaise with external issues
• Help pupils stay safe on the internet and social media – understand how to help keep pupils safe on the internet and social media, learn how to deal with cyberbullying and help build online resilience
• Learn the latest safeguarding guidance updates to keep pupils safe – improve the schools safeguarding network and learn how to operate the safest environment possible
• Improve the schools pastoral structure – learn how to successfully train colleagues and better the schools structure to improve pastoral care for all students.