Countdown to Reservations End Date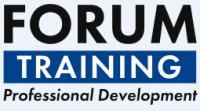 Event Details
Starts on:
02/05/2019 09:00 AM
Ends on:
02/05/2019 04:15 PM
Location:
Central Manchester, UK.
Description
Developing the performance and effectiveness of a Trust doesn't come easy. Connect with over 100 MAT leaders from across the country to network and build a tailored strategy.
This one day conference is designed to provide answers for the challenges 2019 will pose to leaders and management of MATs. With expert speakers and plenty of networking opportunities, this event will support delegates in taking that next step for their Trust; whether that may be expanding as a MAT, improving quality control, becoming more efficient or even enhancing staff recruitment and retention strategies.
Learning objectives include:
• Developing strong leadership and effective governance
• Improving performance and growth – raising standards
• Financial solutions for MAT Leaders
• Case Study: Successful MAT growth
• HR, staff recruitment and retention for MATs
• Ofsted's new Inspection Framework (Sept 2019) – what to expect?