Countdown to Reservations End Date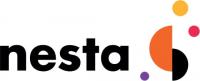 Event Details
Starts on:
28/02/2019 09:00 AM
Ends on:
28/02/2019 06:00 PM
Location:
etc venues, St Paul's, 200 Aldersgate, London EC1A 4HD
Description
What would an education system that prepares young people for the demands of this century look like?
This one day flagship education conference will explore what our rapidly changing world means for the future of our education institutions, teachers and learners.
In recent years the UK education system has gone through significant reform, yet it still remains unfit for purpose. Classrooms are equipped with little or outdated technology, and the curriculum is stuck preparing students for jobs that are facing extinction. A curriculum that is future focused is essential - one that teaches creativity, problem-solving, coding, collaboration and prioritises social and emotional development. This event will explore the trends and evidence to find out why this should be the case. Delegates will be inspired by world-leading educators and innovators from Finland, Canada and Australia who beat the UK in the international league tables and home grown innovators transforming the system in Wales, Scotland, Northern Ireland and England.
Participants will also explore how to use evidence to make decisions about the future education system, consider the role of technology, including artificial intelligence, in solving some of the most pressing issues, and look at some of the most exciting education innovations.
The event will bring together school and college leaders, teachers, businesses, innovators, entrepreneurs, policymakers and funders and discuss new approaches to education and learning, explore practical interventions for developing a future-ready system, share insights and take part in collaborative workshops.