Countdown to Reservations End Date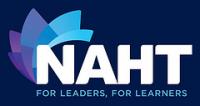 Event Details
Starts on:
22/05/2019 09:00 AM
Ends on:
22/05/2019 03:30 PM
Location:
Central London, UK
Description
'What we want to see on inspection is an accurate reflection of what happens in your school. Yes, we want to see how you approach assessment. We want to see good teaching. We absolutely want to be sure that your leadership is effective. But we want to see all of that just as you approach it day-to-day, not a special presentation for Ofsted.' (Amanda Spielman, March 2018)

This one day course will enable school leaders to manage and reduce the stress associated with school inspection, through good leadership practice and taking account of best practice. The course will include an update on Ofsted's autumn term revisions to the inspection framework, allowing delegates the opportunity to examine each aspect of inspection in relation to their own school. In doing so, attendees will be able to learn how to improve all aspects of school leadership and ensure that the education pupils receive is the best experience possible.

Participants will learn how to integrate best practice models into every aspect of school leadership and will have the opportunity to examine the suitability of self-evaluation and action planning to communicate school efficiency to staff and governors. There will be a focus on pupil outcomes and how to present evidence in a succinct and accessible format.

The course will help with use of the framework to bring about school improvement by:
• Understanding Ofsted requirements thus reducing stress and workload
• Interpreting the inspection framework and handbook in order to embrace good practice and bring about school improvement
• Ensuring that self-evaluation is accurate
• Understanding how strategic planning can be successful
• Developing clear and measurable success criteria for improvement
• Ensuring that all staff and governors are well prepared and understand what to expect during an inspection.

Objectives of this course:
• Be taken through each aspect of the inspection framework
• Consider the new elements and changes of emphasis of the framework, in order to fully embrace best practice
• Look closely at the evidence required to make each judgement, the criteria for making the judgements and best practice models
• Consider how best to present evidence clearly and succinctly
• Reflect on the current levels of effectiveness in the school
• Identify where practice is already working well, or might be improved and developed, this will include exploring the DfE's Strategic Improvement Fund
• Be given the opportunity to plan how the school will prepare the practicalities following the phone call.