Countdown to Reservations End Date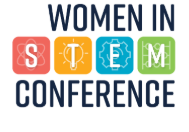 Event Details
Starts on:
22/05/2019 08:45 AM
Ends on:
22/05/2019 04:30 PM
Location:
Central London, UK
Description
This one day event will offer a leading platform to evaluate how all education providers and employers can work effectively to enhance the participation, recruitment and advancement of Women in STEM. Participants will gain the latest best practice insights from practitioners and policy experts in enhancing diversity in STEM industries, supporting pipeline progression and ensuring improved uptake of girls and women entering STEM education and careers.
The day will include keynote addresses and discussions, including case studies and workshops.
Delegates will:
• work together to provide support for girls to enhance their uptake and engagement in STEM subjects
• outline the steps that need to be taken to ensure gender equality and diversity in STEM
• mitigate the impact that Brexit will have on Women's progression in STEM industries
• evaluate the impact of artificial intelligence and emerging technologies on the future of women in STEM
• network with like minded professionals from across the STEM sector to share best practice and guidance
• share ideas for increasing diversity in STEM and encouraging more BAME women to join STEM industries
• tackle the challenge of recruitment and retention of women within senior STEM roles
• explore the latest policy developments from leaders in the sector on the next steps in supporting STEM education and career advancement for women
• motivate more women to become STEM Ambassadors and mentors to support the development of future leaders in the sector.
Don't forget to quote 'IGEdCentral20' when booking to claim your exclusive 20% discount!
There are three ways to register: call: 0203 770 6580; email: This email address is being protected from spambots. You need JavaScript enabled to view it.; or click the link below to visit the event website.