Countdown to Reservations End Date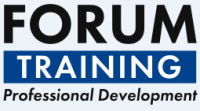 Event Details
Starts on:
09/05/2019 09:00 AM
Ends on:
09/05/2019 03:30 PM
Location:
Novotel Manchester, Manchester M1 4LX
Description
One of the fundamental developments to come out of the Transforming Children and Young People's Mental Health consultation is the government's wish to have a Designated Senior Lead for Mental Health in every school and college by 2025. Whilst this move has been welcomed by many working with children and young people, including mental health charities, the need for additional support is now!
This certificate course is designed to provide a strategic overview of supporting mental well-being in school as well as providing the latest research and most successful interventions to use day-to-day.
Learning objectives include:
• Attend a one-day training workshop – to work through a detailed agenda, meet with colleagues and ask pertinent questions
• Complete a post-event reading programme – attendees will receive via email a reading pack, prepared by our expert and containing key learning points and questions for reflection
• Complete a tailored in-school audit tool and have it assessed by an expert – following the workshop and reading modules, delegates will be equipped with all the knowledge needed to complete the audit tool. Once finished, simply send it off to our expert for feedback
• Once completed, delegates will be issued with a Certificate of Specialist Competence.