Countdown to Reservations End Date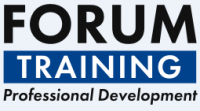 Event Details
Starts on:
04/07/2019 09:00 AM
Ends on:
04/07/2019 03:45 PM
Location:
Central London, UK
Description
According to latest Government figures more than 50% of children in state-funded schools in England are now taught in an academy or free school, and with the Education Secretary calling on more schools to become academies, the Academy Business Manager role is becoming increasingly widespread.
Knowing how to navigate such a complex and demanding role is a challenge, particularly when faced with time, budget and resource constraints.
This one day conference has therefore been designed to offer delegates practical advice, guidance and tools on how best to approach key responsibilities and tasks, with the opportunity to learn from our experts and share knowledge and best practice with peers.
Learning objectives include:
• Understanding, managing and developing the role of Business Manager
• Financial management – including around budgeting, procurement and which systems to use
• Overseeing HR and recruitment practice
• Leadership and management skills – how to excel as a line manager and communicate effectively with each member of staff
• Opportunities and methods for generating additional income, and utilising the school's resources and assets.