Countdown to Reservations End Date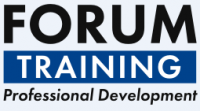 Event Details
Starts on:
15/05/2019 09:00 AM
Ends on:
15/05/2019 03:00 PM
Description
Attendance officers have a large amount of responsibility, but with the expectation often being they'll find their way through, support and training is not always readily available.
This certificate course is extensive, CPD-accredited training that helps those responsible for improving attendance and punctuality, engaging with families and devising effective attendance strategies, have the tools they need to excel in their role!
It consists of a one-day workshop, four-week training course and assessed audit tool – all CPD-certified.
Learning objectives include:
• Attend a one-day training workshop – to work through a detailed agenda, meet with colleagues and ask pertinent questions
• Four-module reading programme – which may be downloaded after the initial day, prepared by our expert tutor. Each module will contain further information, key learning points and questions for reflection
• Complete the tailored in-school audit tool and have it assessed by an expert – following the workshop and reading modules, attendees will be equipped with all the knowledge needed to complete the audit tool. Once finished, simply send it off to our expert by the 12th July 2019 to receive feedback.
• Once completed a Certificate of Specialist Competence will be issued.