Countdown to Reservations End Date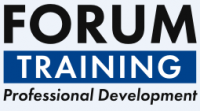 Event Details
Starts on:
02/07/2019 09:00 AM
Ends on:
02/07/2019 04:00 PM
Location:
Central London, UK
Description
It's been widely accepted that schools are facing an epidemic when it comes to the mental health of pupils. The one consequence that is not being addressed is the attendance of pupils who are suffering. Not only is this damaging for their education, it will affect how Ofsted judge the school in the next inspection.
This one day event will provide delegates with the understanding of the link between mental health and attendance, which is key to developing a strategy to combat it.
Learning objectives include:
• Mental Health and its impact on attendance – a guide to supporting pupils with mental health difficulties to attend school
• Supporting children to improve attendance – strategies for reducing mental health related non-attendance
• Staff training and professional development – identifying and fulfilling key roles within the school
• Case Study – tried and tested interventions for improving attendance
• Working with parents and carers – working alongside parents to tackle problems and improve attendance
• Attendance and the new inspection framework – what to expect for attendance under the new framework and how to prepare for Ofsted.