Countdown to Reservations End Date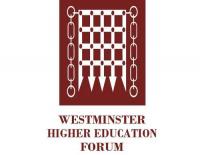 Event Details
Starts on:
03/07/2019 08:30 AM
Ends on:
03/07/2019 01:00 PM
Location:
Central London, UK
Description
With the publication of the Department for Education's Teacher and Recruitment Retention Strategy, this one day conference will discuss issues around its implementation, latest thinking, the priorities for supporting effective teacher recruitment and retention in England.
The agenda will bring out latest thinking on attracting future teachers into ITE, incentivising newly qualified teachers to enter and remain in the profession, and creating pathways for future career development.
Delegates will discuss whether the strategy is likely to meet its four key aims, including creating an environment within schools for headteachers to establish supportive practices for teachers; developing the provision of support available for teachers entering the profession as NQTs; and providing a framework for teachers to develop their career within teaching that ensures it remains an attractive proposition to them as they progress.
Discussion will also focus on how government, schools, universities and other stakeholders can work together to achieve success in these areas, and will consider how institutions can alleviate some of the key stress points that have led to reductions in the recruitment and retention of teachers. These include issues with working conditions and stress, with a recent report by the NFER finding teachers facing greater stress than other professionals, and highlighting issues with retention, alternative sources of teacher supply and erosion of some advantages such as job security associated with the profession.
Further sessions will examine the opportunities for improving the attractiveness of teaching as a profession to both new and current teachers, including the possibilities of providing flexible working patterns for teachers and the opportunities for reducing the overall workload of teachers.
There will also be discussion on the implementation of the Early Career Framework announced alongside the overall strategy, which aims to build upon Initial Teacher Training and provide a platform for the future development of teachers.
We expect this to include how the delivery and effectiveness of CPD practice can be enhanced and what more can be done to support established teachers within and outside the classroom to remain within the profession - along with approaches to encouraging teachers to stay within schools and local areas, including assistance with housing.