Countdown to Reservations End Date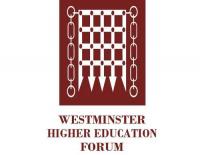 Event Details
Starts on:
15/07/2019 08:30 AM
Ends on:
15/07/2019 01:00 PM
Location:
Central London, UK
Description
This one day seminar will examine the next steps for child protection provision in England.
It comes ahead of implementation of new child protection arrangements which will see local authorities transition from local safeguarding boards to new safeguarding partnerships in September 2019 and the establishment of the new Child Safeguarding Practice Review Panel which commissions national reviews of serious child safeguarding cases.
With the new arrangements placing legal requirements on the police, councils and health services to set out local child protection plans and work together effectively on local safeguarding decisions, delegates will look at progress made by local authorities in setting up the new arrangements and key lessons learnt from the National Children's Bureau's early adopter programme ahead of full implementation, with 17 sites putting the new arrangements in place prior to national roll out.
The seminar will also examine the different ways the new safeguarding partnerships are being established, with the new arrangements offering local authorities greater freedom to innovate.
Sessions will explore the future responsibility of schools and colleges in the protection of children, including how safeguarding partners can engage and involve schools in the new arrangements and ensure they work effectively alongside social workers and other agencies particularly in the early identification of children's support needs.
The seminar will also be an opportunity to explore how it can be ensured that schools continue to have an effective representative voice in child protection arrangements in an increasingly diverse school system.
The seminar will also be an opportunity to discuss the rise of gang culture, child exploitation, grooming, 'county lines' drugs trade and serious youth violence which has led to increased discussion of contextual safeguarding and the need to protect children from violence and abuse in environments beyond the home. The concept of contextual safeguarding is currently being piloted in a project funded by the Department for Education Innovation Fund, with further pilots expected to be announced soon.