Countdown to Reservations End Date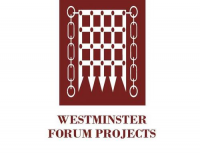 Event Details
Starts on:
21/11/2019 08:30 AM
Ends on:
21/11/2019 01:00 PM
Location:
Central London, UK
Description
This timely one day seminar comes as Ofsted's new inspection framework is implemented, with its increased focus on character through the introduction of a personal development and positive attitudes judgement, and with inspectors evaluating the extent to which schools support pupils to develop their character - including resilience, confidence and independence.
In addition, the Secretary of State has outlined his vision for character education - including calling on schools to support and learn from each other to build students' character, along with support from business and community groups.
With the Social Mobility Commission conducting research into the impact of extracurricular activities, networks and soft skills can have on social mobility, the Secretary of State has confirmed that the results of the study will inform how government will work to increase the range of cultural experiences offered to disadvantaged students.
The seminar will include a keynote address from Ian Bauckham, who is leading the advisory group for government on supporting the teaching of character education, which will report to the Secretary of State in the Autumn following the recent announcement of a Call for Evidence by the Secretary of State to inform the group's work.
There will be case study contributions from:
• Hannah Tudor, Headteacher, St Mary of Charity CEP School, Kent, with an example of best practice in the teaching of character education at primary level
• Tom Ravenscroft, Founder and Chief Executive Officer, Skill Builders Partnership, on the work his organisation has undertaken supported by businesses to develop students confidence and equip them with transferable skills by getting students to work in teams and giving them greater ownership over projects.
Stakeholders in the education sector and policymakers will assess the framework being developed by the advisory group, as well as questions about how character education can be measured.
Delegates may also expect discussion on the link between character and well-being, and the role of schools in equipping young people to tackle future challenges.
Attendees will consider the challenges - and how schools will need to be supported to focus on student's character development as well as academic achievement - in the context of the new Ofsted inspection criteria.
Sessions will look at the practicalities of integrating character into primary and secondary teaching, including:
• resources and teaching methods
• issues for teacher training, preparation and support through CPD
• how to increase teacher engagement.
Further sessions will look at the development of character outside the classroom, in particular through extracurricular activities.
Delegates will also look at how the extra-curricular offering to young people can be improved to ensure increased access to activities for disadvantaged students and high-quality outcomes.