Countdown to Reservations End Date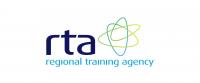 Event Details
Starts on:
26/09/2019 09:30 AM
Ends on:
26/09/2019 03:30 PM
Location:
Central London, UK
Description
The national system for Special Educational Needs is complex and it is essential that SEN Administrators have a good understanding of how the Children and Families Act and SEND Code of Practice (0 to 25) impact on their role. SEN generates an enormous amount of paperwork, resulting in large administrative workloads for schools. This, combined with the ever present threat of legal action should procedures be incorrectly followed, has resulted in the role of the SEN Administrator in schools becoming increasingly important in supporting the SENCO and SEN Team.
Led by Natalie Packer, this one day practical training course is designed specifically to provide the SEN Administrator with the necessary skills, knowledge and understanding to fully develop their role. It is suitable for colleagues working with SEN administration in primary or secondary schools.
This one-day seminar will help you with:
• Understanding the Children and Families Act and SEND Code of Practice (0 to 25)
• Managing SEN paperwork (with exemplars)
• Reviewing SEN systems and processes
• Understanding SEN terminology and legislation
• Communicating effectively with pupils, parents, staff and other professionals.