Countdown to Reservations End Date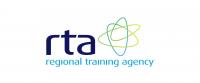 Event Details
Starts on:
26/09/2019 09:00 AM
Ends on:
26/09/2019 03:00 PM
Location:
Central London, UK
Description
This one day seminar is specifically tailored for Independent schools in England who have day pupils ensuring best practice and providing a range of practical resources and follow-up reading which can be used afterwards.
Although absence data is not published in the DfE Performance Tables, schools still have all the same registration responsibilities for these children as all other schools. Even if attendance is very good, there will still be some absences and the same statutory, pastoral and safeguarding duties apply; from deciding what marks to put in the registers to taking the necessary pastoral action to address any issues that may arise.
The agenda for the day will include:
The law on school attendance and registration:




• Compulsory school age and its implications




• Regulations and best practice in managing registration




• Implementing the latest DfE Guidance




• Defining authorised, unauthorised and persistent absence




• Term-time leave, lateness and other discretionary decisions




• Absence coding systems


• Off-registration procedures in independent schools.



From theory to practice:




• A 'model' school policy




• Managing attendance outside the compulsory range




• Referring attendance concerns to the local authority




• Links between attendance and safeguarding




• Understanding your school's absence and how to respond




• Ensuring you get the professional support you need.





Hosted by expert presenter, Ben Whitney, this seminar is suitable for anyone with attendance responsibilities in Independent schools with day pupils, especially those who are new in post or have never had any formal training for their role.