Countdown to Reservations End Date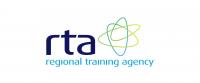 Event Details
Starts on:
26/09/2019 09:00 AM
Ends on:
26/09/2019 04:15 PM
Location:
Central London, UK
Description
Teachers, leaders and support staff are great at having an encouraging conversation with colleagues, parents or pupils but when confronted with a challenging situation many can't quite bring themselves to have the 'difficult conversation'.
This one day course is aimed at improving confidence when dealing with 'tricky' conversations; be they with parents or staff. Delegates will take a look at why conflict might arise and ideas of how to reduce these instances, along with techniques to deal with angry or confrontational behaviour.
Key learning objectives include:
•Sources of conflict and how to avoid them
•How different people react to different circumstances
•Dealing with anxious or demanding parents
•Handling an underperforming or challenging colleague
•Dealing with anger and confrontation
•Handling a difficult meeting.
Hosted by expert key speaker, Thomas Packer, this seminar will provide delegates with the confidence to manage school related conflict situations and create effective outcomes.