Countdown to Reservations End Date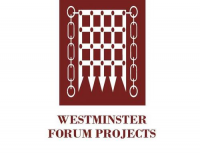 Event Details
Starts on:
04/12/2019 08:30 AM
Ends on:
04/12/2019 01:00 PM
Location:
Central London, UK
Description
This one day seminar will examine the future of England's school system, with discussion centered around:
• latest policy initiatives on driving forward school improvement and raising attainment - including the development of teaching school hubs
• next steps for free schools
• the impact of selective school expansion and partnerships between state, independent schools and universities.
The event will be an opportunity to consider the successful applications for the next wave of Free Schools across 30 areas of the country, with the final announcement of the next wave of schools expected in the autumn.
It also follows the recent announcement from the Secretary of State of the opening of twenty two new Free Schools to create 19,000 extra places across England.
With the forthcoming round continuing to focus on the areas of lowest educational attainment and in greatest need of 'good' school places, delegates will examine the choice of schools, their locations and whether it fulfills the aim for the programme to be directed towards areas of greatest need.
Those attending will also look at the Government's criteria for accepting Free School applications with a number rejected in the previous round.
Delegates may also expect discussion on the further steps that can be taken to encourage more multi-academy-trusts (MATs), businesses, charities, universities and faith groups to become involved - particularly in areas of deprivation and whether Free Schools have been successful in raising standards in the areas that they have been opened.
With Government currently considering applications to the second wave of the £50m Selective Schools Expansion Fund - and having recently announced a fund to help state schools, independent schools and universities build or expand partnerships - delegates will examine further approaches by government to increase access to 'outstanding' school places and support underperforming schools, including:
• where collaboration between the state and independent sector has been successful and what can be learnt
• the future role of universities in the school system - particularly with two new specialist maths schools which have universities as partners proceeding to the next stage of development.
With increasing numbers of schools in England now part of MATs attendees will consider their impact on the school system.
Delegates will discuss how to maintain progress in fulfilling their role in improving educational attainment, particularly in areas of disadvantage. It takes place with data from the Department for Education showing a smaller gap between disadvantaged and non-disadvantaged pupils in MATs than the national average.
The role of high performing schools in supporting their counterparts through a collaborative model will also be discussed.
It takes place with the Government having recently launched a pilot study which aims to simplify the way schools help each other to improve, through the creation of nine Teaching School Hubs which will each contain 200-300 schools.
Delegates will look at the initial findings of the pilots being launched this September - as well as what works more widely in delivering school improvement through school to school support.
Following the recent publication of Ofsted's new inspection framework delegates will also look at the future inspection of outstanding schools - with recent concern around the decline in the number of schools rated as outstanding following re-inspections.
There will be discussion on how to ensure that the rating system remains meaningful with Ofsted only currently allowed to inspect a minority of outstanding schools but with it seeking to inspect all.